COMSEAT proudly supports the following charities
Comseat has always been a family owned and run business. We are acutely aware that playing our part in assisting the community via the charities we support has a positive effect on our business. Whether that be the great feeling we receive when we help and assist others or by making product to donate in turn to raise money. It's a very satisfying feeling.
Over the years we've been involved in supporting charities and foundation by being a part of major functions. But lately we've been out breaking sweat for charity dollars; taking part in EPIC charity rides, running the City to Bay and running Marathons.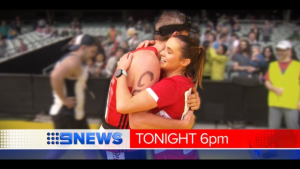 We've got a few other crazy ideas coming up too, so stay tuned…..
History
Comseat Australia begun it's days as DSJ Chairs. We concentrated on Task chairs and Executive seating. After a few years DSJ started to expand the range to include visitor seating. Everything made in house with all components made in Australia; if we couldn't make it in house.
DSJ Chairs grew into one of the biggest manufacturers of office seating in South Australia.
After many years at the original location of Glynde, DSJ chairs moved our operations to a larger premises in Dry Creek.
DSJ Chairs then began it's campaign to go national. With a name change to Comseat Australia we expanded the range by acquiring machinery to manufacture more visitor seating – some of which we're still making today!
We've since created soft seating, Lounges, ottomans, modular seating, Hospital patient care seating, Lift Recliners, Aged Care and Hospitality seating.
Back in 2010 we moved to our current location in St Agnes to consolidate and make production more efficient.
We're always looking to fill gaps in our range and are more than happy with direction from customers on this.
From our own in-house sewing machinist, upholstery, timber frames, steel shop and dispatch – we like to have control over everything we possibly can to ensure the quality we've come to be recognised for.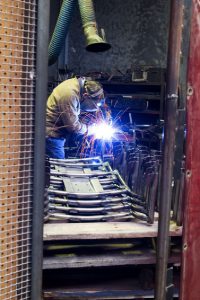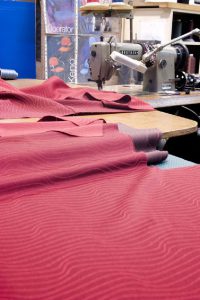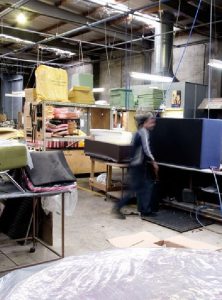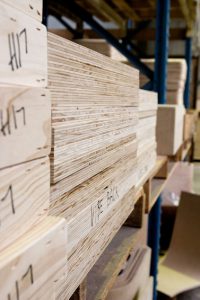 Products Suitable for Supply to Government
Comseat Australia has extensive experience in supplying seating solutions within Government projects, contracts and tenders. As a previously endorsed Australian manufacturer of products throughout Government Departments, Institutions and Agenices, Comseat Australia manufactures products suitable for Government environments. This provides an Australian manufacturer's advantage for fitouts, refurbishments as well as long-term value for money.
GECA – Green Star Certified Manufacturing
After a methodical and attention to detail assessment of our manufacturing proceses and suppliers,


Comseat Australia has been certified by "GOOD ENVIRONMENTAL CHOICE AUSTRALIA" limited (ie GECA). Green Star buildings and
projects/refurbishments are now becoming a common theme in Australia and Comseat offer products and services to supply Australian Manufactured Seating. When you THINK GREEN – THINK COMSEAT
Proudly South Australian Owned & Operated
By supporting a South Australian manufacturer, Comseat Australia provides the

end user an advantage of buying locally made products. Prompt service and supply of chairs, seating, spare parts and repairs are all advantages of end users buying Comseat products.
Australian Made
Comseat Australia provides customers the advantage of purchasing Au

stralian made products, in particular after purchase services and long standing warranties equating to value for money. Purchasing Australian manufactured seating boosts the support to the local economy and employment.
Producing to Australian Standards AFRDI (Australia Furnishing Research Development Institute)
Comseat Australia certify products to AFRDI Levels,

which is a recommendation by various Government Agencies, Institutions and Departments, providing certification that products are made to Australian Standards and have been tested to suit commercial use.
Producing Comfort and Safety
Having the right chair for the right person is a duty of care and responsibility for employers,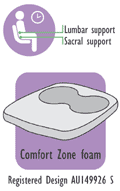 with possible insurance implications. Occupants of seating and chairs come in varied weights and sizes, Comseat Australia manufacture a variety of chairs and seating specific for occupants.
Being at the forefront of innovative design for comfort and safety, the entire range of Comseat ergonomic office chairs are made standard with sacral support as well as lumbar cushioning in a variety of back sizes.
Comseat chairs are manufactured with consideration for Occupational Health & Safety regulatory requirements and are strength tested to Australian Standards AS/NZS 4468; 4438; 4088.
Designing with Consideration for Ecological Sustainability
Chairs can be disassembled, fully re-cycled and re-used.
Components used are environmentally responsible:
Plantation timber and Health Certified foams. Plastics are free of toxic dyes or volatile organic compound (VOC) with emissions that contribute to the modern phenomenon – Sick Office Syndrome.