Premium manufacturing and local service - Proudly South Australian Owned & Operated
The highest quality manufacturing.
For 40 years, Comseat has been at the forefront of local and global industries for commercial furniture. We operate a fully featured manufacturing site and workshop, and maintain the highest manufacturing standards.
Built to industry standards.
We proudly host a selection of industry certificates, including the AFRDI blue tick, as well as a number of ecological standards.
Premium materials, locally made.
We've cultivated a vast network of suppliers for our materials, that match the standards, quality and vision of our brand and product. Everything from the plastic coating to the foam and fabrics is of the highest quality and, where possible, made in Australia.
Producing to Australian Standards AFRDI (Australia Furnishing Research Development Institute)
Comseat Australia certify products to AFRDI Levels, which is a recommendation by various Government Agencies, Institutions and Departments, providing certification that products are made to Australian Standards and have been tested to suit commercial use.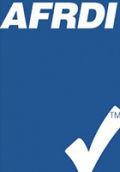 Designing with Consideration for Ecological Sustainability
Chairs can be disassembled, fully re-cycled and re-used.
Components used are environmentally responsible:
Plantation timber and Health Certified foams. Plastics are free of toxic dyes or volatile organic compound (VOC) with emissions that contribute to the modern phenomenon – Sick Office Syndrome.

Producing Comfort and Safety
Having the right chair for the right person is a duty of care and responsibility for employers, with possible insurance implications. Occupants of seating and chairs come in varied weights and sizes, Comseat Australia manufactures a variety of chairs and seating specifically for occupants.
Being at the forefront of innovative design for comfort and safety, the entire range of Comseat ergonomic office chairs are made standard with sacral support as well as lumbar cushioning in a variety of back sizes.
Comseat chairs are manufactured with consideration for Occupational Health & Safety regulatory requirements and are strength tested to Australian Standards AS/NZS 4468; 4438; 4088.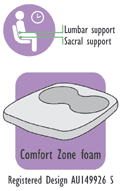 GECA – Green Star Certified Manufacturing
After a methodical and attention to detail assessment of our manufacturing processes and suppliers, Comseat Australia has been certified by "GOOD ENVIRONMENTAL CHOICE AUSTRALIA" limited (ie GECA). Green Star buildings and projects/refurbishments are now becoming a common theme in Australia and Comseat offer products and services to supply Australian Manufactured Seating. When you THINK GREEN – THINK COMSEAT!

Australian Made
Comseat Australia provides customers the advantage of purchasing Australian made products, in particular after purchase services and long-standing warranties equating to value for money. Purchasing Australian manufactured seating boosts the support of the local economy and employment ecosystem.

Proudly South Australian Owned & Operated
By supporting a South Australian manufacturer, Comseat Australia provides the end user an advantage of buying locally made products. Prompt service and supply of chairs, seating, spare parts, and repairs are all advantages of end users buying Comseat products.